We have advance passes to see ZERO DARK THIRTY and we want you to have them!
ZERO DARK THIRTY screens on Thursday, January 10 at AMC Town Center at 7pm.
All you have to do is fill out the form below and a random drawing will determine the winners.
Synopsis: For a decade, an elite team of intelligence and military operatives, working in secret across the globe, devoted themselves to a single goal: to find and eliminate Osama bin Laden. Zero Dark Thirty reunites the Oscar® winning team of director-producer Kathryn Bigelow and writer-producer Mark Boal (The Hurt Locker) for the story of history's greatest manhunt for the world's most dangerous man.
12/19/2012 LIMITED RELEASE – 1/11/2013 WIDE RELEASE
ZERO DARK THIRTY will open in Kansas City on 1/11/2013.
This film has been rated R by the MPAA for strong violence including brutal disturbing images, and for language.
http://zerodarkthirty-movie.com/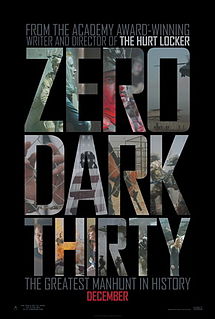 Good luck!
No more submissions accepted at this time.