We have advance passes to see the new comedy/drama "Win Win," starring Paul Giamatti and Amy Ryan, and directed by Tom McCarthy ("The Visitor," "The Station Agent") — and we want you to have them.
The screening is Wednesday April 6 at the AMC Town Center (119th & Nall) at 7:30pm.
All you need to do is fill out the form below and you'll be registered for the random drawing to determine winners. The drawing will be on Friday April 1, and if I email you to tell you you've won, I guarantee it will not be an April Fool's day joke.
Also, five of the winners will be picked at random to receive a "Win Win" prize pack, which contains 1 mini poster, 1 soundtrack download card, 1 sweatshirt, 1 seat cushion.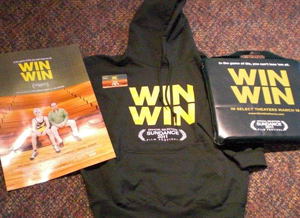 Synopsis: Paul Giamatti headlines writer/director Tom McCarthy's comedy drama centering on a beleaguered attorney and part-time wrestling coach who schemes to keep his practice from going under by acting as the legal caretaker of an elderly client. Mike Flaherty (Giamatti) thinks he has discovered the perfect loophole to keep his practice in business. But his brilliant plan hits an unexpected hitch when his client's troubled grandson shows up looking for a place to stay. With his home life in turmoil and both of his careers in jeopardy, Mike quickly realizes that he'll have to get creative in order to find a way out of his current predicament.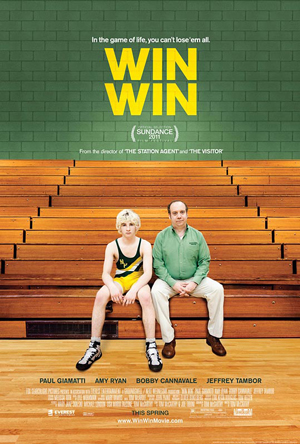 Good luck!
cforms contact form by delicious:days