We have passes to see the new comedy THE INTERNSHIP on Wednesday, June 5 at Cinemark Merriam at 7:30 PM and we want you to have them!
Register below and winners will be picked Tuesday June 4 at random.
Opening Date:  Friday, June 7, 2013
Official Website:  www.TheInternshipMovie.com
Rating: Rated PG-13 for sexuality, some crude humor, partying and language.
Synopsis: Vince Vaughn and Owen Wilson, who last teamed in 'The Wedding Crashers,' are analog fish-out-of-water in a digital world, in THE INTERNSHIP.  They portray out of work  — and out of luck –salesmen who after finagling internships at Google, must compete with candidates half as old and twice as smart, for highly-coveted positions at the internet giant.   It's a brave new world for this old school duo, whose time-tested skills are pitted against their opponents' high-tech savvy.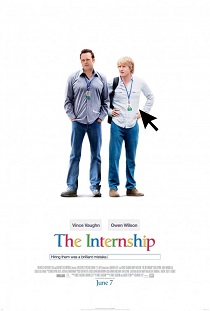 Good luck!
No more submissions accepted at this time.