We have advance passes to see the new movie THE IDES OF MARCH starring George Clooney and Ryan Gosling, and we want you to have them!
The screening is Thursday, October 6 at the AMC Mainstreet at 7:30PM.
All you have to do is fill out the form below and we will have a random drawing on Tuesday, October 4 to determine the winners.
Synopsis: The Ides of March takes place during the frantic last days before a heavily contested Ohio presidential primary, when an up-and-coming campaign press secretary (Ryan Gosling) finds himself involved in a political scandal that threatens to upend his candidate's shot at the presidency.
Directed by George Clooney from a screenplay by George Clooney, Grant Heslov, and Beau Willimon, the movie stars Ryan Gosling, George Clooney, Philip Seymour Hoffman, Paul Giamatti, Marisa Tomei, Jeffrey Wright, and Evan Rachel Wood.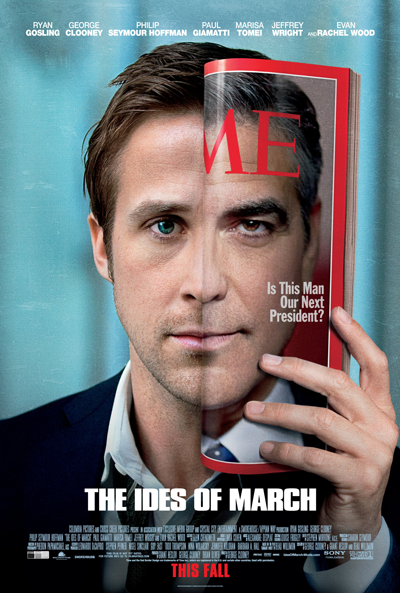 http://www.idesofmarch-movie.com/
Make sure to get there early, screenings are often overbooked. Good luck!
cforms contact form by delicious:days