We have advance passes to see THE CHANGE-UP and we want you to have them!
The screening is at Tuesday, August 2 at AMC Mainstreet at 7:30pm.
All you have to do is fill out the form below and winners will be picked at random on Monday, August 1.
Synopsis: A married father and a swinging single swap bodies after a wild night of drinking, and do their best not to throw each other's lives into complete chaos while scrambling to figure out a way to get back in their own skin. Dave (Jason Bateman) and Mitch (Ryan Reynolds) grew up together. They used to be inseparable, but these days they're lucky if they cross paths every few months. Dave is a successful lawyer and happily married father of three; Mitch is a single sexual dynamo locked in a perpetual state of arrested adolescence. And while Mitch admires Dave for having a gorgeous wife (Leslie Mann), happy kids, and a high-paying job, Dave envies his unhitched pal's freewheeling lifestyle and his ability to bed any woman who shoots him a seductive glance. Then one night, after having a few too many, Mitch and Dave voice their mutual admiration for one another, never once suspecting they might be about to find out how the other half lives. However, upon waking up the following morning, the two lifelong pals discover that they have somehow traded places. At first the thought of getting a momentary reprieve from their regular routines is an amusing novelty, but the longer it lasts, the more they just want their old lives back. Just when it seems that things can't get any more complicated, Dave's stunning legal associate Sabrina (Olivia Wilde) drops a bombshell, and Mitch gets a surprise visit from his estranged father (Alan Arkin).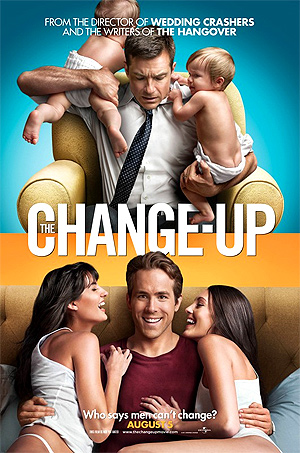 Good luck!
cforms contact form by delicious:days