We have passes to see SUPER 8 and we want you to have them!
The special advance screening of J.J. Abrams' new film SUPER 8 is Tuesday, June 7 at AMC BarryWoods 24 at 7:30pm.
It is playing on a large format screen in ETX and all you have to do to win tickets is tell us what your favorite alien discovery movie is and fill out the form below!
Winners will be picked at random from all forms filled out completely and will be emailed on Sunday, June 5.
Synopsis: In the summer of 1979, a group of friends in a small Ohio town witness a catastrophic train crash while making a super 8 movie and soon suspect that it was not an accident. Shortly after, unusual disappearances and inexplicable events begin to take place in town, and the local Deputy tries to uncover the truth – something more terrifying than any of them could have imagined.
Directed by J.J. Abrams from his original script, the Bad Robot / Amblin Entertainment Production is produced by Steven Spielberg, Abrams and Bryan Burk.
The film stars Kyle Chandler, Elle Fanning, Joel Courtney, Gabriel Basso, Noah Emmerich, Ron Eldard, Riley Griffiths, Ryan Lee and Zach Mills.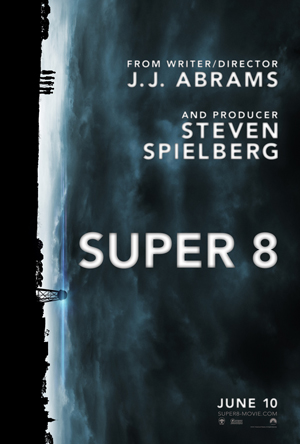 Good luck!
cforms contact form by delicious:days