We have advance passes to see X-MEN: DAYS OF FUTURE PAST in 3D on Tuesday, May 20 at 7:30 PM at AMC BarryWoods 24 and we want you to have them!
All you need to do is go to Gofobo.com/rsvp  and enter the code STEALS3DM
Website:  www.x-menmovies.com
Opening Date: Friday, May 23, 2014
Facebook: www.facebook.com/xmenmovies
Twitter: @XMenMovies  #XMen
Synopsis:
The ultimate X-Men ensemble fights a war for the survival of the species across two time periods in X-MEN: DAYS OF FUTURE PAST. The beloved characters from the original "X-Men" film trilogy join forces with their younger selves from "X-Men: First Class," in an epic battle that must change the past – to save our future.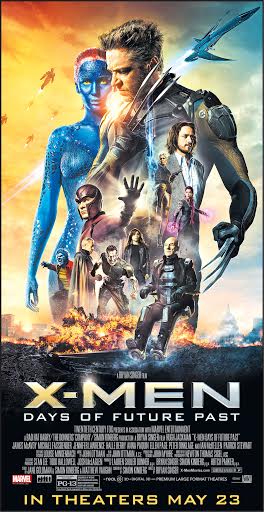 Good luck!