We have advance screening passes to see UNKNOWN on Tuesday, February 15 at AMC Town Center 20 at 7:30pm and we want you to have them!
Here's the catch. You have to find what is unknown. In order to qualify for two passes, you must identify the 5 differences in the two movie posters below. (It's like that game at the bar, except there's no semi-clothed men or women in the images.)
Fill out the form below, list the differences, and the winners will be picked from the entries with the correct answers on Wednesday Feb. 9.
Synopsis: Dr. Martin Harris (Liam Neeson) awakens after a car accident in Berlin to discover that his wife (January Jones) suddenly doesn't recognize him and another man (Aidan Quinn) has assumed his identity. Ignored by disbelieving authorities and hunted by mysterious assassins, he finds himself alone, tired, and on the run.
Aided by an unlikely ally (Diane Kruger), Martin plunges headlong into a deadly mystery that will force him to question his sanity, his identity, and just how far he's willing to go to uncover the truth.
Academy Award® nominee Liam Neeson ("Schindler's List"), Diane Kruger ("Inglorious Basterds") and January Jones (TV's "Mad Men") star in the contemporary thriller "Unknown." The film also stars Aidan Quinn (TV's "The Book of Daniel"), Bruno Ganz ("The Reader") and Oscar® nominee Frank Langella ("Frost/Nixon").
The film was directed by Jaume Collet-Serra ("Orphan"), from a screenplay by Oliver Butcher & Steve Cornwell, based on the novel by Didier van Cauwelaert.
What 5 differences in these posters can you find? (Please number your answers!)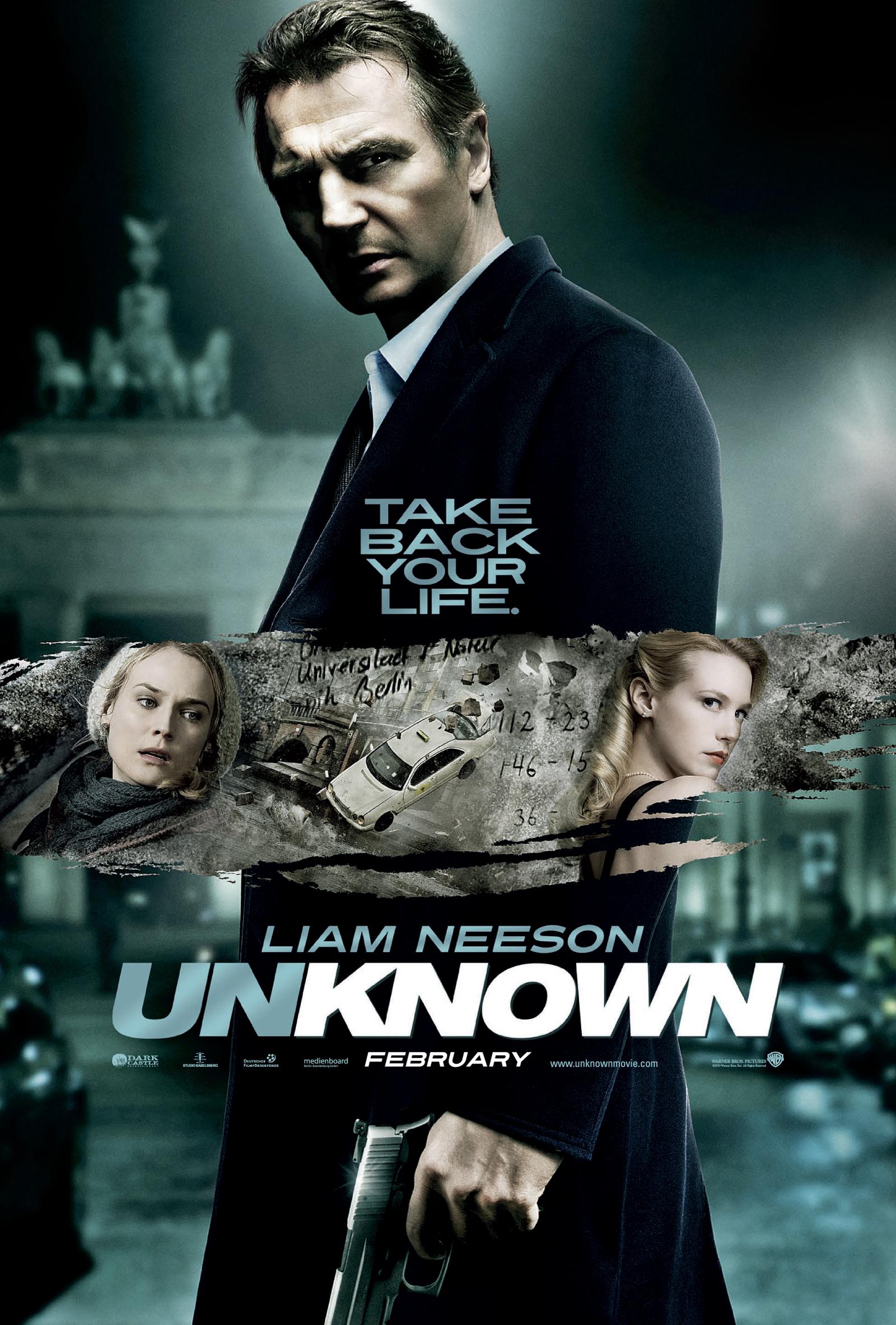 Click on the images for bigger versions.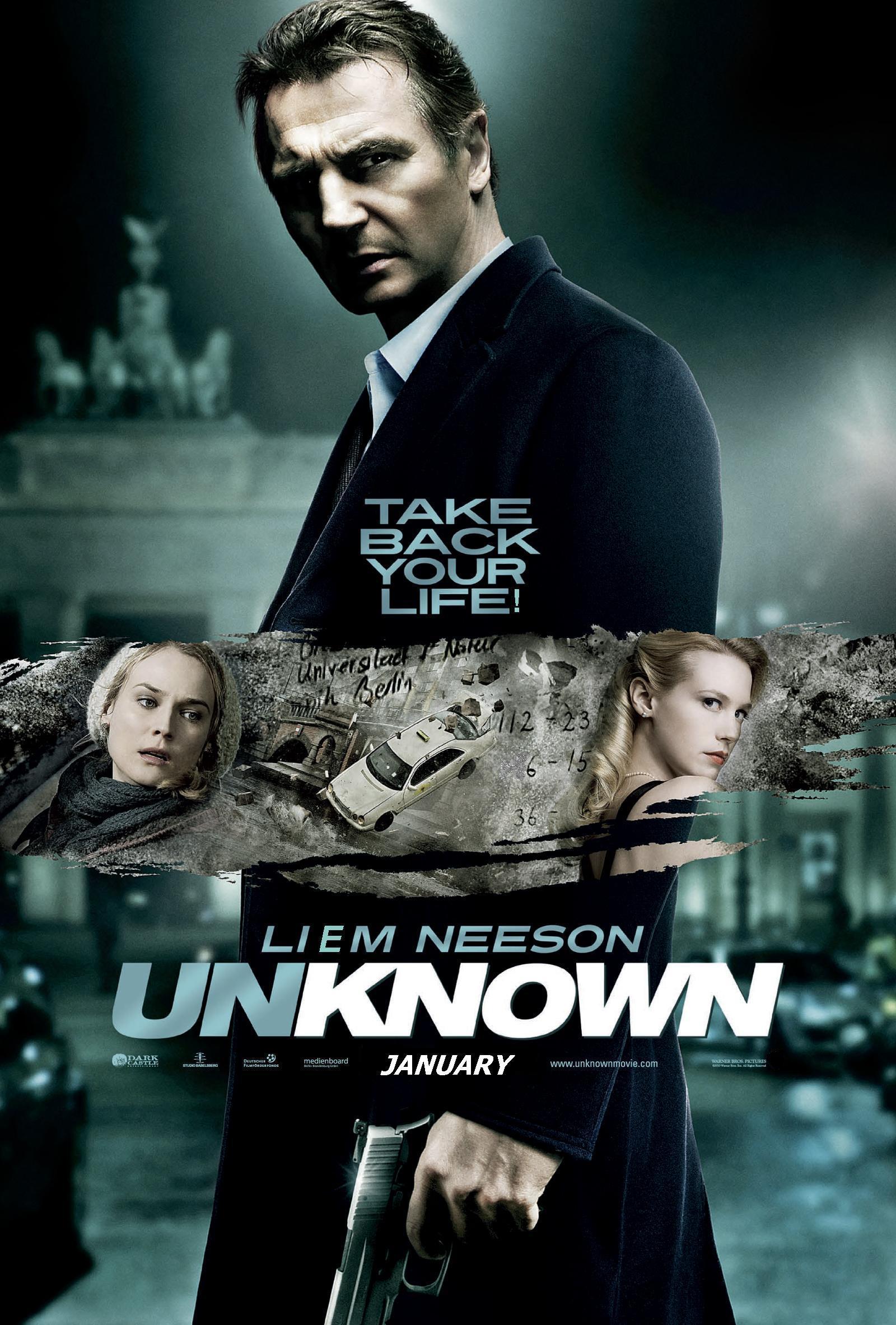 Good luck!
cforms contact form by delicious:days