We have advance passes to see an advance screening of TOTAL RECALL  in Kansas City and we want you to have them!
The screening of TOTAL RECALL will be held on August 2 at the AMC Independence Commons 20 at 7:30pm.
To win passes, all you have to do is fill out the form below and a random drawing will determine the winners!
Synopsis: Originally adapted by director Paul Verhoeven in 1990, author Philip K. Dick's classic sci-fi short story We Can Remember It for You Wholesale returns to the big screen in this remake starring Colin Farrell, Bryan Cranston, and Kate Beckinsale, and directed by Underworld's Len Wiseman.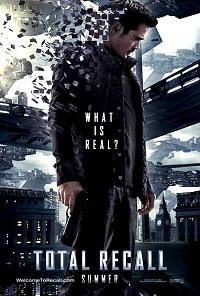 Good luck!
No more submissions accepted at this time.