We have advance passes to see THE HEAT  Tuesday, June 25 at Cinemark Merriam at 7:30 PM and we want you to have them!
All you need to do is fill out the form below and you'll be entered into a random drawing.
Opening Date:  Friday, June 28, 2013
Official Site:  http://www.theheatmovie.com/
Rating:  Rated R pervasive language, strong crude content and some violence..
Synopsis: Uptight FBI Special Agent Sarah Ashburn (Sandra Bullock) and foul-mouthed Boston cop Shannon Mullins (Melissa McCarthy) couldn't be more incompatible. But when they join forces to bring down a ruthless drug lord, they become the last thing anyone expected: buddies. From Paul Feig, director of "Bridesmaids."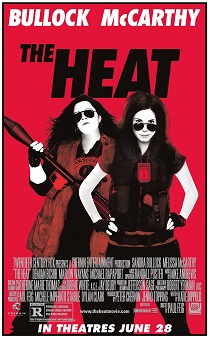 Good luck!
cforms contact form by delicious:days