We have advance passes to see THE DICTATOR starring Sacha Baron Cohen on Thursday, May 10 at 7:30 PM at Cinemark Merriam and we want you to have them!
All you have to do is fill out the information below and you'll be entered into a random drawing for two passes to see the movie. Winners will be chosen on Monday May 7.
Synopsis:
The heroic story of a dictator who risks his life to ensure that democracy would never come to the country he so lovingly oppressed.
Also, you have to check out the website RepublicofWadiya.com — it's pretty hilarious.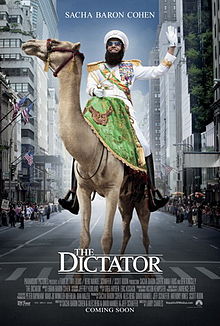 Good luck!
No more submissions accepted at this time.