We have passes to see TAKEN 2 in Kansas City and we want you to have them!
The screening will be on Tuesday, October 2 at AMC Ward Parkway 14 at 7:00 PM.
All you have to do is fill out the form below and we'll have a random drawing to determine the winners.
Synopsis: Liam Neeson returns as Bryan Mills, the retired CIA agent with a "particular set of skills" who stopped at nothing to save his daughter Kim from kidnappers. When the father of one of the villains Bryan killed swears revenge, and takes Bryan and his wife hostage in Istanbul, Bryan enlists Kim to help them escape. Bryan then employs his unique tactics to get his family to safety and systematically take out the kidnappers, one by one.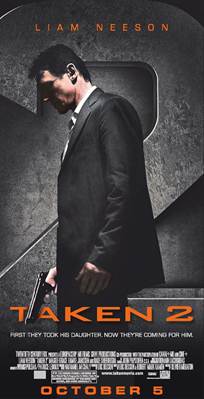 Good luck!
No more submissions accepted at this time.