We have advance screening passes to see SNITCH on Tuesday February 19 at 7:30 PM at the AMC Studio 30 and we want you to have them!
All you have to do is fill out the form below and we'll have a random drawing to determine the winners!
SNITCH, starring DWAYNE JOHNSON, SUSAN SARANDON, BENJAMIN BRATT and BARRY PEPPER
Synopsis: In the fast-paced action thriller SNITCH, Dwayne Johnson stars as a father whose teenage son is wrongly accused of a drug distribution crime and is looking at a mandatory minimum prison sentence of 10 years. Desperate and determined to rescue his son at all costs, he makes a deal with the U.S. attorney to work as an undercover informant and infiltrate a drug cartel on a dangerous mission — risking everything, including his family and his own life.
Inspired by true events, SNITCH will be released on February 22, 2013. Rated PG-13.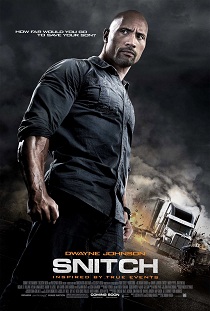 Good luck!
No more submissions accepted at this time.