We have advance passes to see the new James Bond movie SKYFALL on Wednesday, November 7 at 7:30 at Olathe Studio 30 and we want you to have them!
All you have to do is fill out the form below and a random drawing will determine the winners.
SYNOPSIS: Daniel Craig is back as Ian Fleming's James Bond 007 in SKYFALL, the 23rd adventure in the longest-running film franchise of all time. In SKYFALL, Bond's loyalty to M is tested as her past comes back to haunt her. As MI6 comes under attack, 007 must track down and destroy the threat, no matter how personal the cost.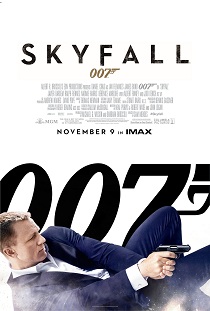 In Theaters November 09, 2012
http://www.skyfall-movie.com/site/
Good luck!
No more submissions accepted at this time.