We have advance passes to see the new horror movie SINISTER and we want you to have them!
The advance SINISTER screening is Tuesday, October 9 at 7:30 PM at AMC Town Center.
Synopsis: SINISTER is a frightening new thriller from the producer of the Paranormal Activity films and the writer-director of The Exorcism of Emily Rose. Ethan Hawke plays a true crime novelist who discovers a box of mysterious, disturbing home movies that plunge his family into a nightmarish experience of supernatural horror.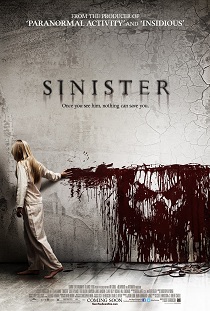 Good luck!
No more submissions accepted at this time.