We have advance passes to see PROMISED LAND in Kansas City and we want you to have them!
The screening will take place on Thursday, January 3rd at 7:00PM at the AMC Town Center 20.
All you have to do to win is enter using the form below and winners will be picked at random on New Year's Day.
SYNOPSIS: In PROMISED LAND, Matt Damon stars as Steve Butler, a corporate salesman whose journey from farm boy to big-time player takes an unexpected detour when he lands in a small town, where he grapples with a surprising array of both open hearts and closed doors. Gus Van Sant helms the film from an original screenplay written by John Krasinski & Matt Damon, from a story by Dave Eggers.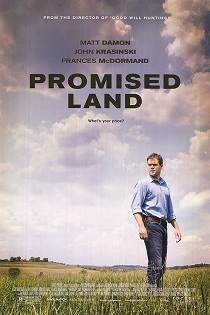 Good luck!
No more submissions accepted at this time.