We have advance screening passes to see POLTERGEIST (3D). We are screening the film on Thursday, May 21 at 6:00 PM at Screenland Armour and we want you to have them!
All you need to do is go here and register for the random drawing.
Opening Date: Friday, May 22, 2015
Official Site: www.FoxMovies.com/Movies/Poltergeist
Facebook: www.Facebook.com/PoltergeistMovie
Twitter: #Poltergeist
Rating: Rated PG-13 for intense frightening sequences, brief suggestive material, and some language.
Synopsis: Legendary filmmaker Sam Raimi ("Spiderman," "Evil Dead", "The Grudge") and director Gil Kenan ("Monster House") contemporize the classic tale about a family whose suburban home is haunted by evil forces.  When the terrifying apparitions escalate their attacks and hold the youngest daughter captive, the family must come together to rescue her before she disappears forever.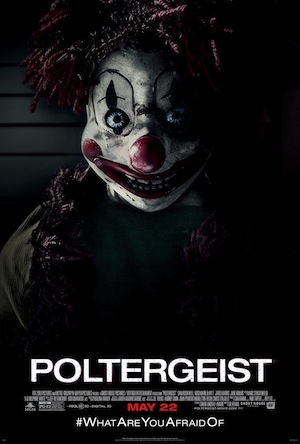 Good luck!