We have advance passes to see PIXELS (3D) Tuesday, July 21 at 7:30 PM at Phoenix Legends and we want you to have them!
Enter the random drawing for passes here.
PXELS is an adaptation of Patrick Jean's short film, which depicted popular '80s videogame characters attacking New York City. The movie follows a group of videogame experts who are recruited by the government to help deal with the threat. It stars Kevin James, Josh Gad, Peter Dinklage, Adam Sandler, Michelle Monaghan, and Jane Krakowski.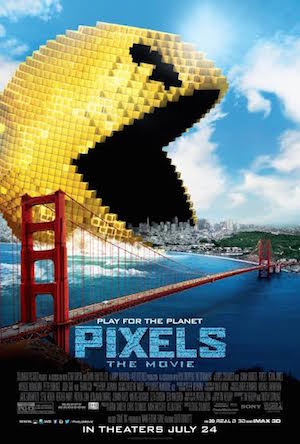 Good luck!