We have advance passes to see PARANORMAL ACTIVITY: THE MARKED ONES in Kansas City and we want you to have them!
The screening is Thursday, January 2, 2014 at Screenland Armour at 7:00 PM. All you have to do is fill out the form below to be entered in a random drawing for a pair of tickets!
Official Website: www.ParanormalMovie.com
Facebook: Facebook.com/ParanormalActivity
Twitter: @TweetYourScream  #TheMarkedOnes
Opening Date: Friday, January 3, 2013
Rating: Rated R for pervasive language, some violence, graphic nudity and some drug use.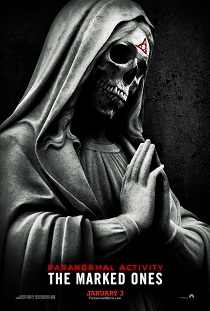 Good luck!
No more submissions accepted at this time.