We have advance passes to see PAIN & GAIN Tuesday, April 23 at 7:30 PM at the Screenland Armour and we want you to have them!
All you need to do is answer the trivia questions below correct and we will have a random drawing from all correct answers to pick the winners.
Synopsis: From acclaimed director Michael Bay comes PAIN & GAIN, a new action comedy starring Mark Wahlberg, Dwayne Johnson and Anthony Mackie. Based on the unbelievable true story of a group of personal trainers in 1990s Miami who, in pursuit of the American Dream, get caught up in a criminal enterprise that goes horribly wrong.
Opening Date: Friday, April 26, 2013
Rating: R
Official Site: PainAndGainMovie.com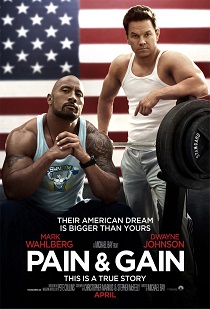 Good luck!
No more submissions accepted at this time.