We're giving away 50 'admit-two' passes to the advance screening on Tuesday, October 14th at the Cinemark Palace on the Plaza. The screening starts at 7:30pm.
[youtube weELpc3pYMs nolink]
The controversial George W. Bush biopic from Oliver Stone is here, with Josh Brolin as W. W. takes viewers through Bush's eventful life — his struggles and triumphs, how he found both his wife and his faith, and of course the critical days leading up to Bush's decision to invade Iraq.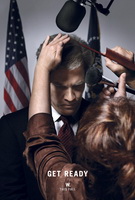 If you are able to fill out the form below, the tickets will be mailed to your house. Please do not sign up more than once, and don't try to be all tricky with multiple email accounts and addresses.  Also, if the screening sells out, be sure and keep checking back at this post. Often times, Scene-Stealers sitegoers will let you know if they aren't using their tickets! If you are one of the lucky 50 winners, please remember to get there early. These screenings are often overbooked. Your pass will have more details on this. Good luck!
cforms contact form by delicious:days