We have advance passes to see NOW YOU SEE ME on Wednesday, May 29 at 7:30 PM at the AMC Town Center 20 and we want you to have them!
All you have to do to register to win a pair of passes to see NOW YOU SEE ME is go here and fill out the form .
A random drawing will determine the winners, who will be notified via email!
NOW YOU SEE ME stars Jesse Eisenberg, Mark Ruffalo, Woody Harrelson, Mélanie Laurent, Isla Fisher, Dave Franco, Common, Michael Kelly, Michael Caine, and Morgan Freeman. It pits an elite FBI squad in a game of cat and mouse against "The Four Horsemen", a super-team of the world's greatest illusionists. "The Four Horsemen" pull off a series of daring heists against corrupt business leaders during their performances, showering the stolen profits on their audiences while staying one step ahead of the law.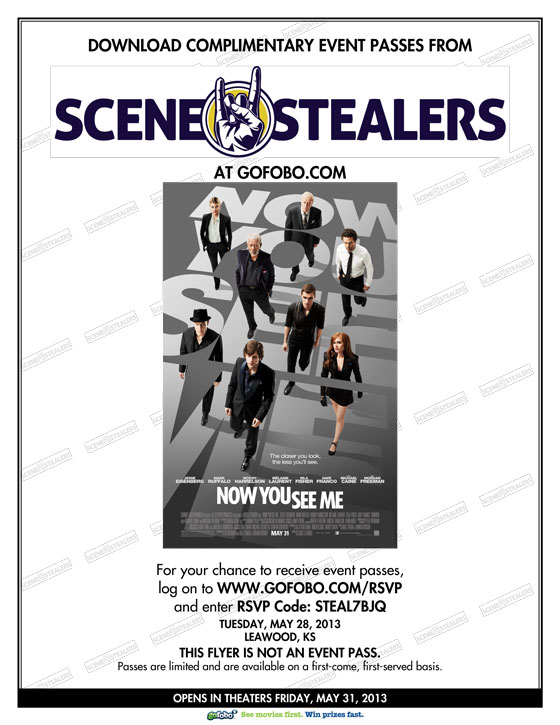 Good luck!