We have advance passes to see NON-STOP on Tuesday, February 25th at AMC Independence Commons 20 at 7:30 PM and we want you to have them!
All you have to do is fill out the form below and we'll have a random drawing to determine the winners.
Website:  www.nonstopthefilm.com
Opening date: Friday, February 28, 2014
Facebook: facebook.com/NonStop
Twitter: @NonStoptheFilm
Rating: Rated PG-13 for intense sequences of action and violence, some language, sensuality and drug references.
Synopsis: Global action star Liam Neeson stars in NON-STOP, a suspense thriller played out at 40,000 feet in the air. During a transatlantic flight from New York City to London, U.S. Air Marshal Bill Marks (Neeson) receives a series of cryptic text messages demanding that he instruct the airline to transfer $150 million into an off-shore account. Until he secures the money, a passenger on his flight will be killed every 20 minutes. The film reunites Neeson with Unknown director Jaume Collet-Serra and producer Joel Silver, and co-stars Golden Globe Award winner Julianne Moore.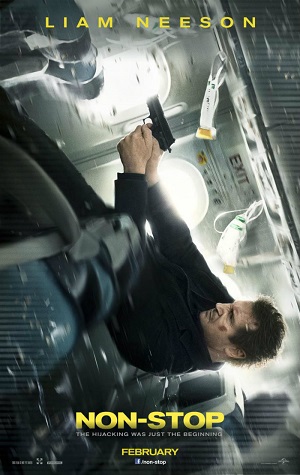 Good luck!
No more submissions accepted at this time.