We have advance passes to see NIGHT AT THE MUSEUM: SECRET OF THE TOMB on Saturday, December 13 at 10:00 AM at Phoenix Legends 14 and we want you to have them!
All you need to do to enter the random drawing for tickets is go here!
Opening Date: Friday, December 19, 2014
Official Site: www.NightAtTheMuseumMovie.com
Facebook: www.facebook.com/NightAtTheMuseumMovies
Rating: Rated PG for mild action, some rude humor and brief language.
Synopsis:
Get ready for the wildest and most adventure-filled Night At the Museum ever as Larry (Ben Stiller) spans the globe, uniting favorite and new characters while embarking on an epic quest to save the magic before it is gone forever.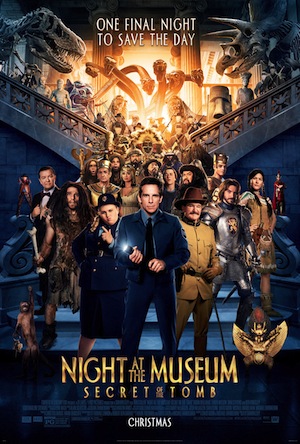 Good luck!