We have advance passes to see LUCY Tuesday, July 22 at Screenland Armour at 7:30 PM and we want you to have them!
Register at the link below and we'll have a random drawing to determine the winners!
Website:  http://www.lucymovie.com/
Opening Date: Friday, July 25, 2014
Facebook: www.facebook.com/thepurgemovie
Twitter: @LucyTheMovie  #LucyMovie
Rating: Rated R for strong violence, disturbing images, and sexuality.
Synopsis: From La Femme Nikita and The Professional to The Fifth Element, writer/director Luc Besson has created some of the toughest, most memorable female action heroes in cinematic history.  Now, Besson directs Scarlett Johansson in Lucy, an action-thriller that tracks a woman accidentally caught in a dark deal who turns the tables on her captors and transforms into a merciless warrior evolved beyond human logic.
Lucy also stars Academy Award® winner Morgan Freeman and is produced by Virginie Besson-Silla for EuropaCorp. Universal Pictures will distribute the movie worldwide, except for France, Benelux and China.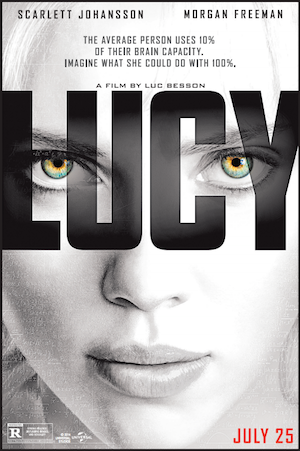 Good luck!
No more submissions accepted at this time.