We have passes to see the new movie LOCKE, starring Tom Hardy, and we want you to have them!
The screening is Wednesday, May 14th at the Glenwood Arts Theatre at 7:30 PM.
All you have to do to enter is fill out the form below and a random drawing will determine the winners!
Website: locke-movie.com
Opening Date: May 16, 2014
Facebook: www.facebook.com/LockeTheMovie
Rating: Rated R for language throughout.
 Synopsis: Ivan Locke (Hardy) has worked diligently to craft the life he has envisioned, dedicating himself to the job that he loves and the family he adores.  On the eve of the biggest challenge of his career, Ivan receives a phone call that sets in motion a series of events that will unravel his family, job, and soul.  All taking place over the course of one absolutely riveting car ride, LOCKE is an exploration of how one decision can lead to the complete collapse of a life.  Directed by acclaimed filmmaker Steven Knight (EASTERN PROMISES, DIRTY PRETTY THINGS) and driven by an unforgettable performance by Tom Hardy, LOCKE is a thrillingly unique cinematic experience of a man fighting to salvage all that is important to him.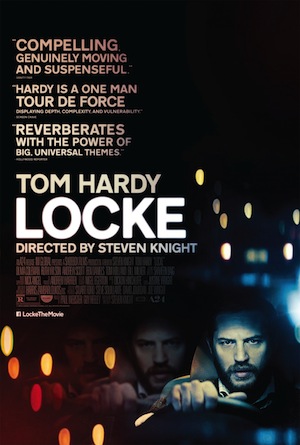 Good luck!
cforms contact form by delicious:days