We have advance screening passes to see JACK REACHER: NEVER GO BACK on Tuesday October 18 at the B&B Overland Park 16 and we want you to have them!
All you have to do is register here for the random drawing!
RELEASE DATE:
October 21, 2016
RATING:
Not Yet Rated
SYNOPSIS:
Jack Reacher (Tom Cruise) returns with his particular brand of justice in the highly anticipated action packed sequel JACK REACHER: NEVER GO BACK. The film follows Reacher as he races to uncover the truth about active duty soldiers, once under his command, who are being killed. Based upon JACK REACHER: NEVER GO BACK, author Lee Child's 18th novel in the best-selling Jack Reacher series, that has seen 100 million books sold worldwide.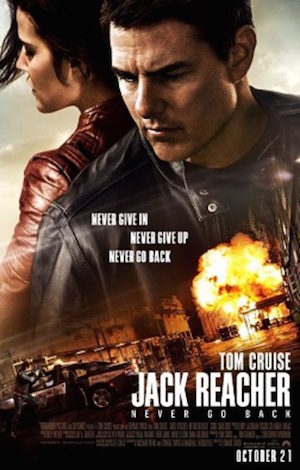 Good luck!