We have advance passes to see ALEX CROSS Tuesday, October 16 at the AMC Town Center 20 at 7:30 PM and we want you to have them!
All you have to do is fill out the form below and a random drawing will determine the winners.
Synopsis: ALEX CROSS follows the young homicide detective/psychologist (Tyler Perry), from the worldwide best-selling novels by James Patterson, as he meets his match in a serial killer (Matthew Fox). The two face off in a high-stakes game of cat and mouse, but when the mission gets personal, Cross is pushed to the edge of his moral and psychological limits in this taut and exciting action thriller.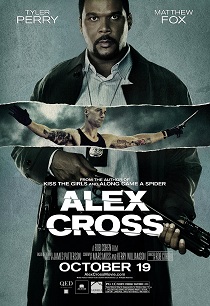 Good luck!
No more submissions accepted at this time.