We have passes to see A GOOD DAY TO DIE HARD starring Bruce Willis on Tuesday, February 12th at Cinemark Merriam at 7:30 PM and we want you to have them!
All you have to do to enter is fill out the form below and we'll have a random drawing to determine the winners.
This post brought to you in partnership with 20th Century Fox Fan Network Powered by SocialChorus. #DieHard #Spon
Synopsis: Iconoclastic, take-no-prisoners cop John McClane, for the first time, finds himself on foreign soil after traveling to Moscow to help his wayward son Jack — unaware that Jack is really a highly-trained CIA operative out to stop a nuclear weapons heist. With the Russian underworld in pursuit, and battling a countdown to war, the two McClanes discover their opposing methods make them unstoppable heroes.
Play Around with Ode to Destruction
In theaters February 14, 2013.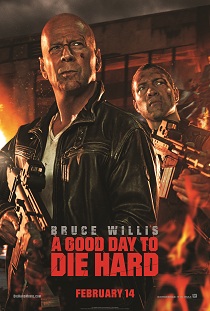 Good luck!
No more submissions accepted at this time.