We have advance passes to see 21 & OVER  Wednesday, February 27 at the AMC Studio at 7:30 PM and we want you to have them!
All you need to do to enter is fill out the form below and give us the URL of the most embarrassing party pic you can find and we'll have a random drawing to determine the winners!
Synopsis: Straight-A college student Jeff Chang has always done what's expected of him. But when his two best friends Casey and Miller surprise him with a visit for his 21st birthday, he decides to do the unexpected for a change, even though his critical medical school interview is early the next morning. What was supposed to be one beer becomes one night of chaos, over indulgence and utter debauchery in this outrageous comedy.
Opens March 1
http://21andovermovie.tumblr.com/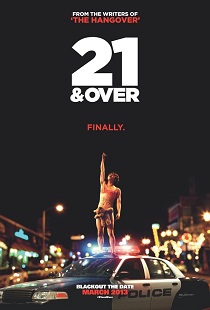 Good luck!