We have advance passes to see 10 CLOVERFIELD LANE on Wednesday, March 9 at 7:30pm at the Cinemark Merriam and we want you to have them!
Enter the random drawing to win a pair of passes!
Opening Date: Friday, March 11, 2016
Official Site: www.10cloverfieldlane.com
Facebook: www.facebook.com/10CloverfieldLn
Twitter: @10CloverfieldLn #Cloverfield
Synopsis:
Monsters come in many forms.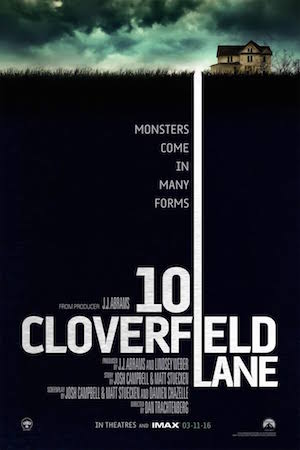 Good luck!