We have advance passes to see the new DreamWorks animated film RISE OF THE GUARDIANS in 3D and we want you to have them!
RISE OF THE GUARDIANS 3D screens on Saturday, November 10 at AMC BarryWoods 24 at 10:30 AM.
All you have to do is fill out the form below and a random drawing will determine the winners.
Synopsis: RISE OF THE GUARDIANS is an epic and magical adventure that tells the story of Santa Claus, the Easter Bunny, the Tooth Fairy, the Sandman and Jack Frost – legendary characters with previously unknown extraordinary abilities. When an evil spirit known as Pitch lays down the gauntlet to take over the world, the immortal Guardians must join forces to protect the hopes, beliefs and imagination of children everywhere.
Official Site: RiseoftheGuardians.com
Opening Date: Wednesday, November 21, 2012
Rating: Rated PG for thematic elements and some mildly scary action.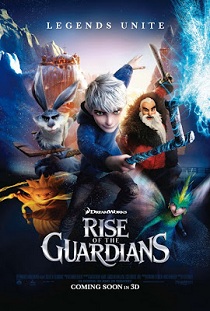 Good luck!
No more submissions accepted at this time.