We have advance passes to see PROJECT ALMANAC on Wednesday, January 28 at Cinemark Palace at the Plaza at 6:30 PM and we want you to have them!
All you have to do is register for the drawing here and winners will be picked at random!
Opening Date: Friday, January 30, 2015
Official Website: ProjectAlmanac.com
Facebook: facebook.com/ProjectAlmanacMovie
Twitter: @AlmanacMovie  #ProjectAlmanac
Rating: Rated PG-13 for some language and sexual content.
Synopsis: A brilliant high school student and his friends uncover blueprints for a mysterious device with limitless potential, inadvertently putting lives in danger.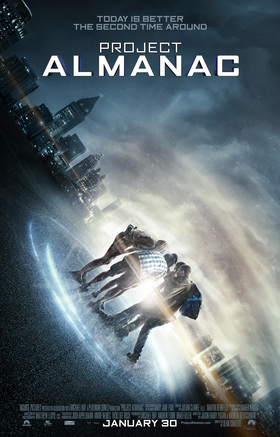 Good luck!