We have advance passes to see the new movie MONEYBALL starring Brad Pitt, and we want you to have them!
The screening is Tuesday, September 13 at the Screenland Armour (408 Armour Rd, North Kansas City, MO 64116) at 7:30pm.
All you have to do is fill out the form below and we will have a random drawing on Friday September 9 to determine the winners.
Synopsis: Billy Beane (Brad Pitt), general manager of the Oakland A's, one day has an epiphany: baseball's conventional wisdom is all wrong. Faced with a tight budget, Beane must reinvent his team by outsmarting the richer ball clubs. Joining forces with Ivy League graduate Peter Brand (Jonah Hill), Beane prepares to challenge old-school traditions. He recruits bargain-bin players whom the scouts have labeled as flawed, but have game-winning potential. Based on the book by Michael Lewis.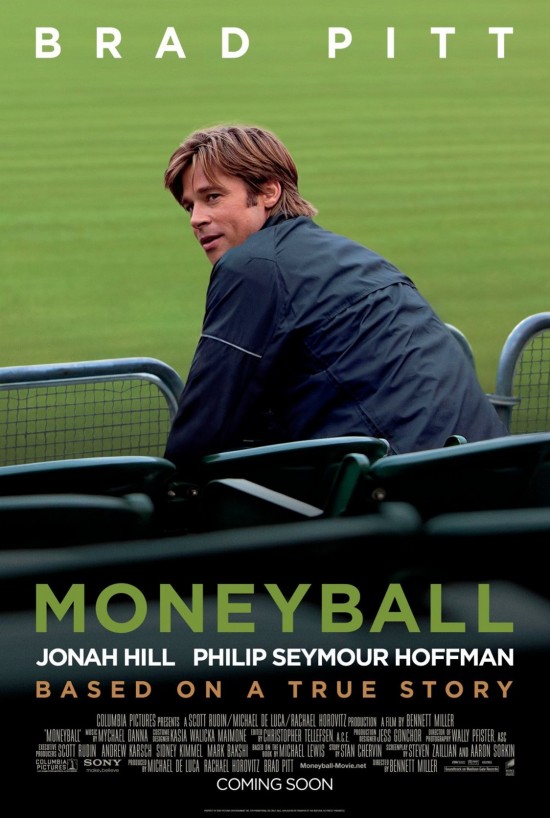 Remember to get there early. Screenings are often overbooked to ensure a full house. Good luck!
cforms contact form by delicious:days