We have advance passes to see LET'S BE COPS on Thursday, August 7 at Screenland Armour at 7:30 PM and we want you to have them!
Register for the random drawing at this link.
Opening Date: Wednesday, August 13, 2014
Facebook: www.facebook.com/LetsBeCops
Twitter: @LetsBeCops  #LetsBeCops
Rating: Rated R for language including sexual references, some graphic nudity, violence and drug use.
Synopsis: It's the ultimate buddy cop movie except for one thing: they're not cops.  When two struggling pals dress as police officers for a costume party, they become neighborhood sensations.  But when these newly-minted "heroes" get tangled in a real life web of mobsters and dirty detectives, they must put their fake badges on the line.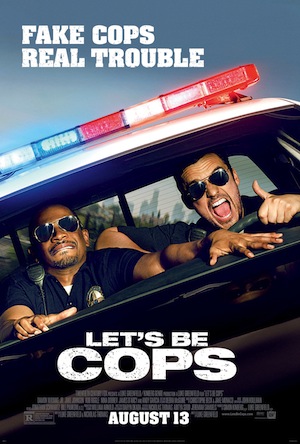 Good luck!