We have passes to an advance screening of KINGSMAN: THE SECRET SERVICE on Tuesday, February 10 at Screenland Armour at 7:30 PM and we want you to have them!
Go here to register for the random drawing and winners will be picked at random on Feb. 8.
Synopsis:
Based upon the acclaimed comic book and directed by Matthew Vaughn (Kick Ass, X-Men First Class), KINGSMAN: THE SECRET SERVICE  tells the story of a super-secret spy organization that recruits an unrefined but promising street kid into the agency's ultra-competitive training program just as a global threat emerges from a twisted tech genius.
Opening Date: Friday, February 13, 2015
Official Site: KingsmanMovie.com
Facebook: www.facebook.com/KingsmanMovie
Twitter: @KingsmanMovie  #Kingsman
Rating: Rated R for sequences of strong violence, language and some sexual content.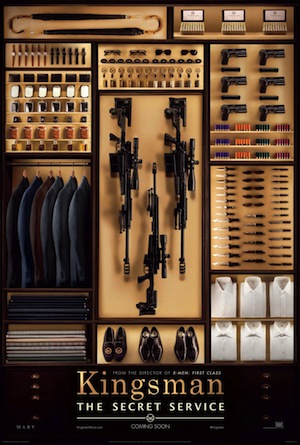 Good luck!