We have advance passes to ANCHORMAN 2: THE LEGEND CONTINUES in Kansas City and we want you to have them!
The screening is Tuesday, December 17th at Cinemark Merriam at 7:00 PM.
All you have to do is use the Ron Burgandy Mustache Maker to make your mustache masterpiece and send us a link to your newly mustachioed photo after you share it on Facebook, Twitter, or Tumblr!
Winners will be chosen randomly from those who have made their own personal mustache pics!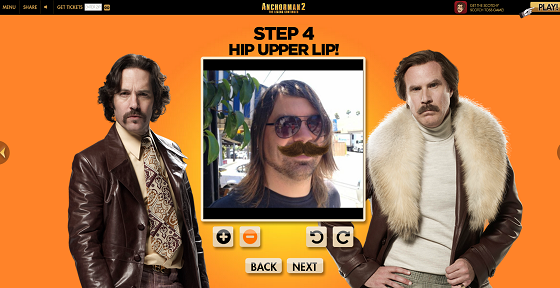 Synopsis: With the 70′s behind him, San Diego's top rated newsman, Ron Burgundy (Will Ferrell), returns to the news desk in "Anchorman 2: The Legend Continues."  Also back for more are Ron's co-anchor and wife, Veronica Corningstone (Christina Applegate), weather man Brick Tamland (Steve Carell), man on the street Brian Fantana (Paul Rudd) and sports guy Champ Kind (David Koechner) – All of whom won't make it easy to stay classy…while taking New York's first 24-hour news channel by storm. 
Official Website: AnchormanMovie.com
Facebook: Facebook.com/AnchormanMovie
Twitter: @RonBurgundy #Anchorman2
Opening Date: Wednesday, December 18, 2013
Rating: This film is not yet rated.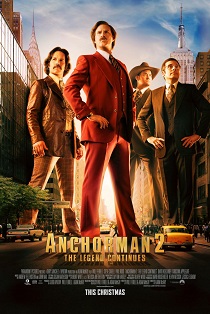 Good luck!
No more submissions accepted at this time.