We have passes to see ABRAHAM LINCOLN: VAMPIRE HUNTER on Tuesday, June 19 at 7:00 PM at AMC Ward Parkway 14 and we want you to have them!
All you need to do is fill out the form below and winners will be notified on Monday June 18!
Synopsis: Visionary filmmakers Tim Burton and Timur Bekmambetov bring a fresh and visceral voice to the dark and bloodthirsty lore of the vampire, imagining the secret life of our nation's favorite president…as history's greatest hunter of the undead.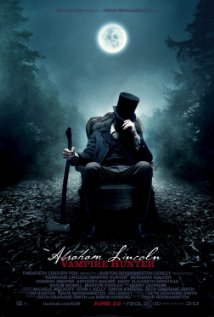 Good luck!
No more submissions accepted at this time.