We have two passes to the best Valentine's Day event that two movie lovers could ask for — and we want you to have them!
On Thursday February 14, the Alamo Drafthouse Mainstreet in Kansas City is showing one of the best romantic comedies of all time and having a romantic, four-course meal paired with delicious wines for all the sweethearts in the house.
This is a major meal, prepared by a gourmet chef, and the Oscar-winning 1934 romantic comedy It Happened One Night, starring Clark Gable and Claudette Colbert, on the big screen. It's a $120 value and shouldn't be missed!
All you have to do is fill out the form below and we'll pick a winner at random for this romantic Valentine's Day night out!
The comedies of the '30s and '40s are filled with runaway heiresses and the rambunctious cads that fall in love with them, but few manage to capture the sparkling chemistry achieved in this Oscar-winning Claudette Colbert/Clark Gable production.
Colbert plays a spoiled, rich girl desperate to escape her father's overbearing clutches and return to the arms of the man she loves, aviator King Westley. On the run from Miami to New York, she meets up with Peter Warne (Gable), a down-on-his-luck reporter who's stumbled upon the story of the century.
Though his initial intentions are strictly geared toward his journalistic salvation, romance soon rears its head and the whole affair soon blooms into a semi-sweet adventure of legendary proportions.
The film hearkens back to an era of wit, charm and unfettered entertainment, made all the more perfect by a multi-course feast prepared for you and your main squeeze.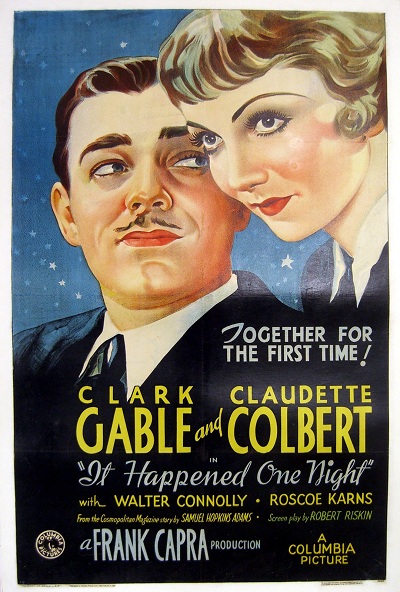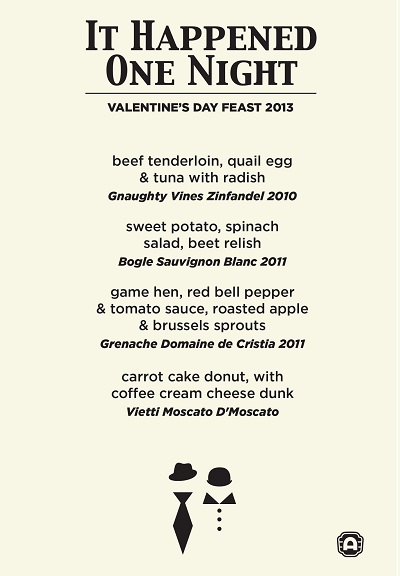 No more submissions accepted at this time.