If you live in the Kansas City area, here's your chance to hit another FREE ADVANCE SCREENING courtesy of your pals at Scene-Stealers. Check out the trailer below:
[youtube VVp8goPIgCw nolink]
Starring Joseph Gordon-Levitt ("Brick, "The Lookout") and Ryan Phillippe ("Flags of Our Fathers"), "Stop-Loss" is director Kimberly Peirce's first film since the Academy Award-winning "Boys Don't Cry" (Hillary Swank, Best Actress). It's a drama examining a government policy that has affected the lives of more than 80,000 of America's men and women in uniform. A stop-loss policy is the retention of soldiers in the service beyond their expected term. Using a loophole in soldiers' military contracts, the government can prohibit servicemen and women from retiring once their required term of service is complete. It is also widely known as a "back door draft." "Boys Don't Cry" was an amazing film, so I have high hopes for this one.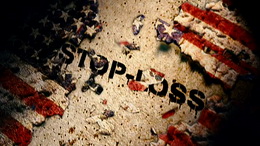 There are two advance screenings that we are giving away tickets to:  
Tuesday, March 25 at the AMC Olathe Studio 30 (119th and I-35), 7:30pm
Thursday March 27 at the Cinemark Palace on the Plaza(500 Nichols Rd, Kansas City MO), 7:30pm
There is a seperate form for each screening, so make sure you pick the one you want. Fill out the goods below, and get a pass for two in the mail. It's just that simple! Don't forget to get there early, as some screenings are overbooked! Screenings are SOLD OUT!!
No more submissions accepted at this time.