We have copies of the new Blu-ray/DVD A GOOD DAY TO DIE HARD just in time for Father's Day and we want you to have them!
It's hard to think of a more definitive, all-round American action-hero Dad than John McClane. This Father's Day, John McClane teams up with his son to take out Russian terrorists in A GOOD DAY TO DIE HARD (out on on Blu-ray, DVD & Digital HD™ now). All you need to do to win your copy is fill out the form below and we'll have a random drawing to determine the winners!
Featuring An Extended Edition with More than Two Hours of Explosive Extras, WIN the Heart Pounding Thriller 'A Good Day to Die Hard'
Just in Time for Father's Day, John McClane is back, this time with his son and twice the excitement. Keeping audiences on the edge of their seats for 25 years, the latest chapter of the popular action franchise delivers the thrills and the ultimate father-son action duo as A GOOD DAY TO DIE HARD debuts on Blu-ray, DVD & Digital HD™ on June 4 from Twentieth Century Fox Home Entertainment.
This product also features an "Extended Edition" with over two hours of extreme bonus material, and we're giving you a chance to win a copy – the perfect gift for Father's Day! Between the Anatomy of a Car Chase, an hour long behind-the-scenes documentary that looks at the making of the movie, commentary with the director and deleted scenes, tell your Dad you think he's a McClane level badass, even if "we're not really a hugging family", with a Blu-ray that proves that two McClanes are better than one!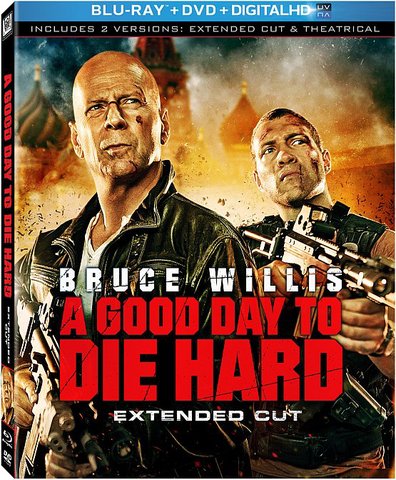 Good luck!
cforms contact form by delicious:days