We have three prize packages for the much anticipated new movie DIVERGENT and we want you to have them!
All you need to do to win is fill out the form below and three winners will be selected at random.
DIVERGENT Prize Package:
Hat
Bag
T-shirt
Tattoo
Lip balm
Pin
Sunglasses
Mini poster
… and the first 6 chapters of the Divergent book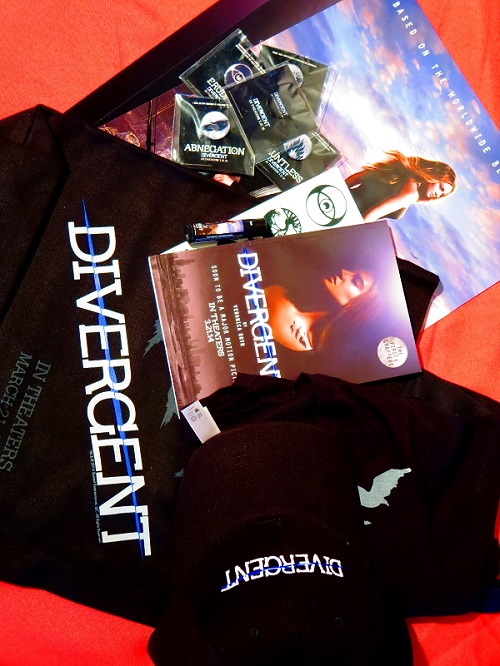 DIVERGENT
Directed by NEIL BURGER
Screenplay by EVAN DAUGHERTY AND VANESSA TAYLOR
Based on the novel by VERONICA ROTH
Produced by DOUGLAS WICK, LUCY FISHER, POUYA SHAHBAZIAN
Executive Produced by JOHN J. KELLY, RACHEL SHANE
Starring SHAILENE WOODLEY, THEO JAMES, ASHLEY JUDD, JAI COURTNEY, RAY STEVENSON, ZOË KRAVITZ, MILES TELLER, TONY GOLDWYN, ANSEL ELGORT, MAGGIE Q, MEKHI PHIFER, BEN LLOYD-HUGHES, CHRISTIAN MADSEN, AMY NEWBOLD and KATE WINSLET
DIVERGENT is a thrilling action-adventure film set in a world where people are divided into distinct factions based on human virtues. Tris Prior (Shailene Woodley) is warned she is Divergent and will never fit into any one group. When she discovers a conspiracy by a faction leader (Kate Winslet) to destroy all Divergents, Tris must learn to trust in the mysterious Four (Theo James) and together they must find out what makes being Divergent so dangerous before it's too late. Based on the best-selling book series by Veronica Roth.
In theaters on March 21, 2014. Rated PG-13.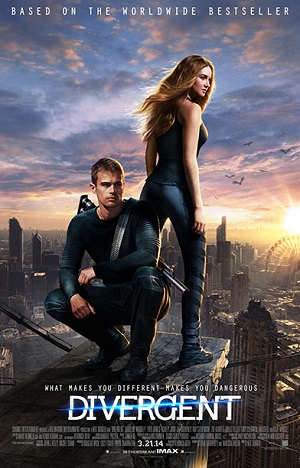 Good luck!
No more submissions accepted at this time.