We have advance passes to see THOR in 3D Tuesday, May 3 at Cinemark Merriam at 7:30PM and we want you to have them!
Instead of doing a normal random drawing, we're having a Photoshop contest. At the bottom of this post are three images of Thor's hammer. Photoshop one or all into whatever picture you want and submit it to Scene-Stealers.
(Just a hint: Funny images usually get the best response around the Scene-Stealers offices…)
The 20 best newly created images will win a pass for two the the screening, and the grand prize winner will also win a special THOR prize pack (pictured below). All entries must be received before Thursday, April 28. Instructions are below.
Synopsis: Paramount Pictures and Marvel Entertainment present the epic adventure, "Thor," which spans the Marvel Universe from present day Earth to the realm of Asgard. At the center of the story is the mighty Thor (Chris Hemsworth), a powerful but arrogant warrior whose reckless actions reignite an ancient war. Thor is cast down to Earth by his father Odin (Anthony Hopkins) and is forced to live among humans. A beautiful young scientist, Jane Foster (Natalie Portman), has a profound effect on Thor, as she ultimately becomes his first love. It's while here on Earth that Thor learns what it takes to be a true hero when the most dangerous villain of his world sends the darkest forces of Asgard to invade Earth.
PRIZE PACK: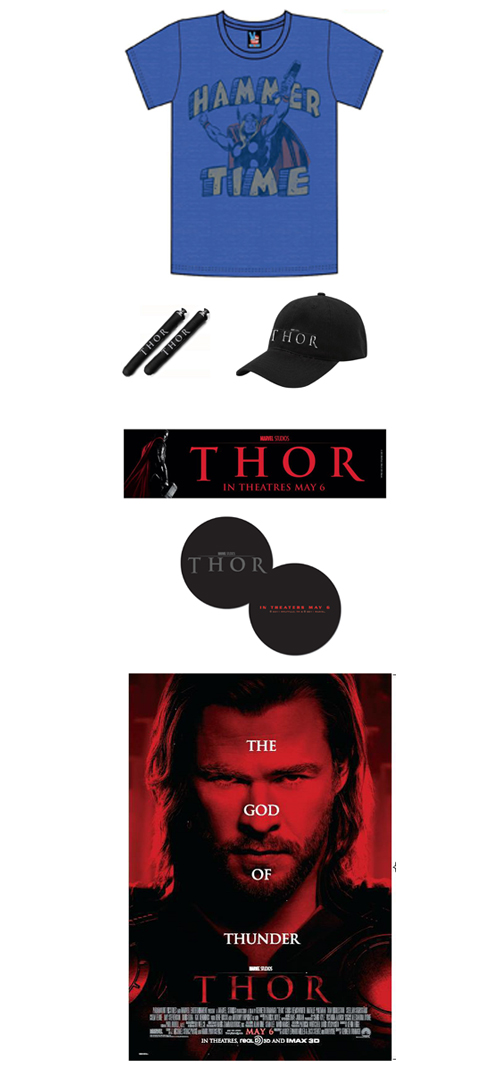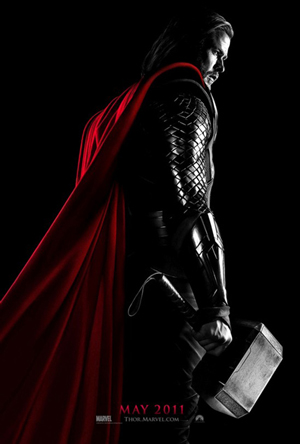 Click the images below to see the full-sized version and download. Use one or more of these 3 images in your photo.
Upload your image to http://imgur.com. Fill out the form below, copy your link in the line provided and you have entered! Good luck!
cforms contact form by delicious:days