We have 50 'admit-two' passes for the new Steve Carell comedy "Get Smart," co-starring Anne Hathaway and Dwayne Johnson a.k.a. The Rock. If you want one, all you gotta do is be one of the first 50 to fill out the form below and your pals at Scene-Stealers will hook you up! The screening is Tuesday, June 17 at AMC BarryWoods 24 (8101 Roanridge Road, Kansas City, MO, 64151) at 7:00pm (not 7:30pm like usual!).
[youtube 1sFdWfnTXp4 nolink]
Terence Stamp (General Zod from "Superman II") is in this, and from the looks of things, he'll be playing the heavy. It suit his accent, what can I say? So the original TV series was created by Buck Henry ("The Graduate") and Mel Brooks ("Young Frankenstein") and this is a movie adaptation with Carell in the role of Maxwell Smart (played by Don Adams in the 1965-1970 hit TV show). Carell is about the only person I'd watch in anything like this, so I am intruiged. Also, the Hathaway-Carell Oscar-presenting stint this past February was pretty damn funny.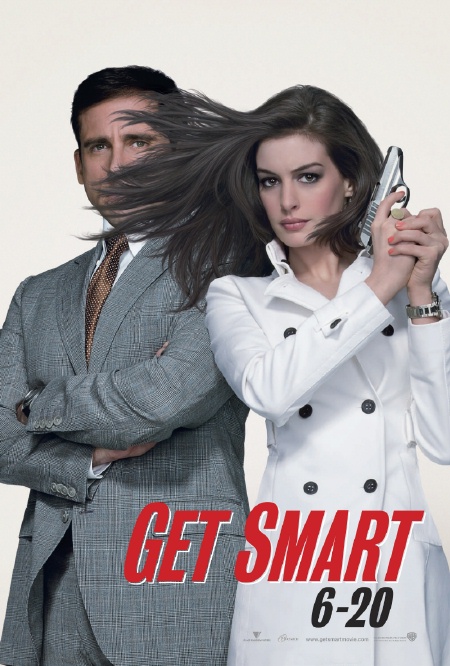 The first 50 people to fill out the form below will get a pass mailed to them. If you are one of the lucky 50 winners, please remember to get there early. These screenings are often overbooked. Your pass will have more details on this. Good luck!
This screening is SOLD OUT!
No more submissions accepted at this time.