So this is the time of year when most critics publish the end-of-year lists. Top tens, mostly. Now I do have one in the works but I'm having a bit of trouble putting it together, so I thought I'd just remind myself (and you, dear readers) of every film I saw in 2015.
Every. Single. One.
Let's do this.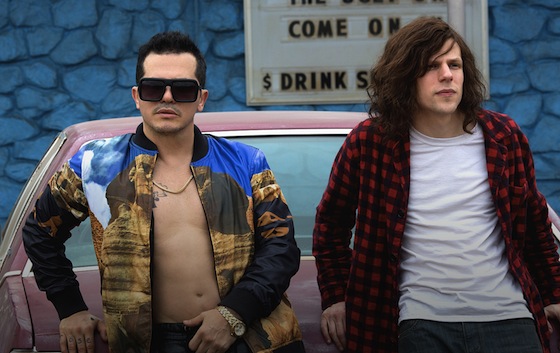 American Ultra
If this movie came out in 2005 people would have swarmed the theater and laughed their asses off. It's not 2005.
Amy
Everybody seems to love this one and you know what? I get it. I also kind of like VH1.
Anomalisa
What kind of filmmaker are we dealing with when Charlie Kaufman's simplest, most normal film is an animated flick involving stop-motion cunnilingus, a Japanese sex robot, a trippy dream sequence with a golf cart and an entire world populated by enumerable Tom Noonans?
Ant-Man
Come for Michael Peña, stay for… something else. Apparently.
Avengers: Age of Ultron
"You know what would make the original Avengers even better? SUBPLOTS!"
Beasts of No Nation
One note but beautiful and terrifying. No joke for this one, sorry.
Best of Enemies
I keep switching between hating Gore Vidal and kind of wanting to be Gore Vidal…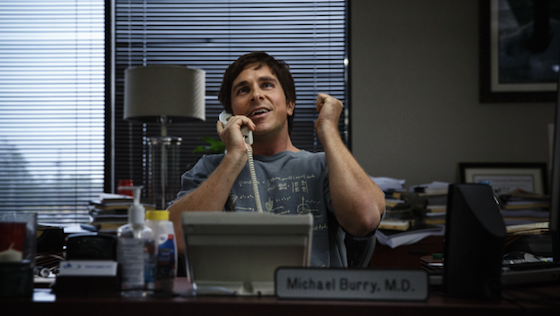 The Big Short
"Hey girl, I'll be your tour guide through the 2008 financial crisis. I will make you laugh then feel absolutely terrified."
Blackhat
Still wanna call Michael Mann a genius? Huh? Yeah that's what I thought.
Black Mass
Hey look Johnny Depp's acting again! Hey look Joel Edgerton's having a stroke!
Bridge of Spies
Republicans need their Oscar bait too, and Spielberg is there to give just that.
"Didn't you really like Lincoln though?"
No idea what you're talking about.
"No I remember you totally loved that film, just thought it was too long!"
MOVING ON.
Brooklyn
"I think it's beautiful. The palette is so soft and it's just adorable" – every Downton Abbey-watching mother on Earth.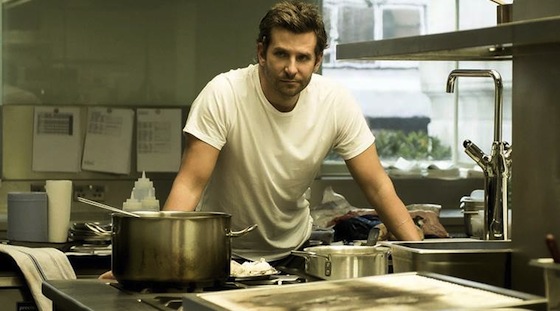 Burnt
I was mildly excited about this one for some reason. I have no idea why.
By the Sea
Hahahahahahahahahahahahahahahahahahahahahahahahahaha.
Carol
Greatest film ever made that tells its story entirely through shoulder-touching and Rooney Mara staring longingly out of car windows. 10/10.
Chi-Raq
Man I missed Spike Lee. I mean, yes he hasn't gone anywhere and this thing is still a giant mess, but MAN I missed Spike Lee.
Cinderella
Kenneth Branagh made possibly the best Shakespeare film of all time with his Henry V. That was 1989. Now it's 2015, and he's shooting Disney remakes.
Creed
Hey look! They made a good movie out of a franchise whose appeal I've never understood! WOO!
Crimson Peak
"Sexy Siblings: The Movie" – Trey Hock
Da Blood of Jesus
Yeah, this is why I missed Spike Lee…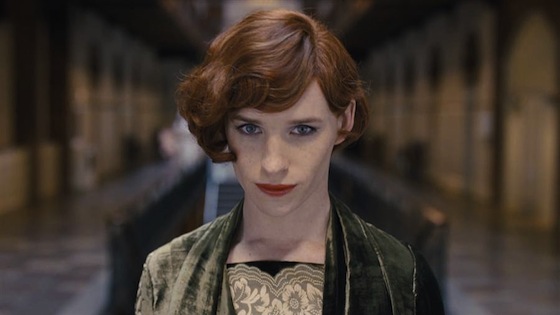 The Danish Girl
No the plot doesn't sound like "forced femme" erotica what are you talking about? (laughs awkwardly)
Dope
Title is accurate, this film was cool. Nobody saw it but you know, whatever.
End of the Tour
SHUT UP! TALKING CAN BE CINEMATIC! (crosses arms and sits angrily in corner)
Ex Machina
Yes yes it's horrifying and fascinating BUT THAT DANCE SCENE THOUGH.
F4ntastic Four
You know how the original Star Wars was a terrible execution that turned brilliant in editing? Yeah I think the exact opposite happened here.
And no I will not type the name without th3 4.
Far from the Madding Crowd
I actually liked this one. A lot. I wasn't expecting that. I was expecting a rather pleasant nap.
Fifty Shades of Grey
Just remember, this is a trilogy. Prep thyselves. Winter is coming.
Focus
Perfect movie to watch on a plane.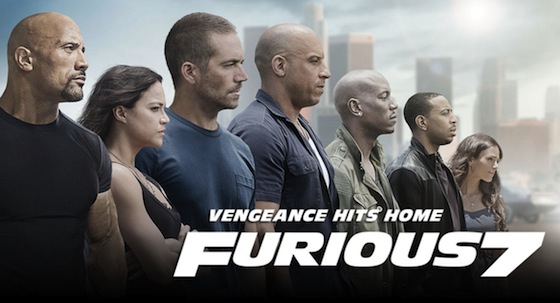 Furious 7
I know these films make a lot of money but does anyone actually care about them? Like are there rabid Fast and Furious fans out there that care about the characters and the cannon and all that? Please, tell me, and if so why?
Get Hard
No, no I don't know why I saw this please just stop asking.
The Gift
The best executed stupid premise of the year.
The Green Inferno
"Guys, the tribe was really excited about it so it's not racist."
The Hateful Eight
The first half is really good and then I'm almost unsure the second half actually exists and I didn't just slip into a fever dream. Part of me is assuming I'll love it after a second viewing.
Inside Out
Wall-E's better.
Irrational Man
It's Woody Allen. It's decent. Yes the age gap subtext is creepy, but again, it's Woody Allen. What'd you expect?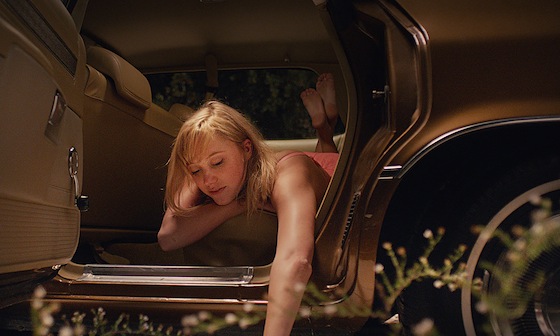 It Follows
It's atmospheric, scary, super cool, and overrated. Yes I can think that all at once.
Joy
So… J-Law's only gonna be a thing for, like, another year, right?
Jupiter Ascending
"Bees were genetically programmed to recognize royalty."
Jurassic World
As exciting and realistic as the plastic toys it was made to sell.
The Look of Silence
… I feel like if I joke about this one I'd be warming my seat on the tram to hell so… yeah I'll just give it a 10/10 and move on.
Love & Mercy
60s Narrative: Incredible. 80s Narrative: Eh?
Macbeth
I really, really, really want to love this one. WANT to.
Mad Max: Fury Road
What a day. WHAT A LOVELY DAY.
Magic Mike XXL
Yeah I saw this in theaters. I have nothing to apologize for.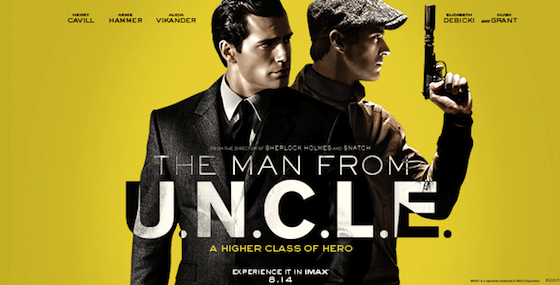 The Man from U.N.C.L.E.
So, fellow critics, are we still not regretting letting Guy Ritchie be a thing? No? Okay I'll give it another film.
The Martian
Okay so this is about as deep as a teaspoon but still I've seen it three times and it's fun as hell.
Me, Earl and the Dying Girl
WHY DO YOU PEOPLE KEEP TELLING ME THIS IS MY ORIGIN STORY!?!
Mission Impossible: Rogue Nation
So uhm… I actually really like Tom Cruise. (ducks from the flying rotten fruit and tin cans)
Mississippi Grind
A film so charming and laid back I keep periodically forgetting it exists.
Mistress America
I love Greta Gerwig but this film changes its focus as often as the protagonist changes career paths.
Mr. Holmes
Ian McKellan is getting old. I do not approve.
Outcast
Nicolas Cage and Hayden Christensen in a direct to redbox action film. Go forward. Enjoy.
The Peanuts Movie
It's cute, I guess. Whatever.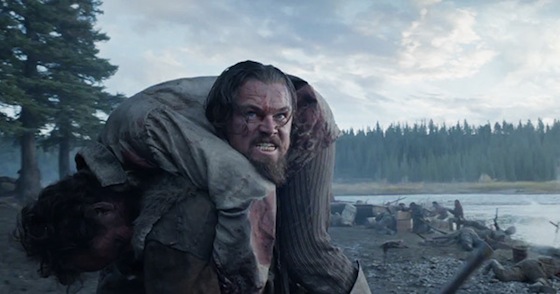 The Revenant
(Looks up from buffalo carcass with blood streaming down cheeks, then rasps out) 10/10.
The Ridiculous Six
I didn't actually subject myself to this thing, but a good friend of mine did and she got a nosebleed and almost vomited so… thumbs up.
Room
It feels like being punched in the face repeatedly for two hours straight. I kinda loved it.
Sicario
See above, translate into Spanish.
Spectre
That awkward moment when you realize that most of the films in one of your favorite franchises are bad…
Spotlight
The most boring choice to be a critic's film of the year. Also my film of the year. UNORIGINALITY FTW WOO!
Star Wars: The Force Awakens
I did not realize I hated this film. Here I thought I rather liked it but had reservations, especially when comparing it to the originals, but since my article was published you all have graciously informed me that I hated it. Thank you all, so much, for your insight.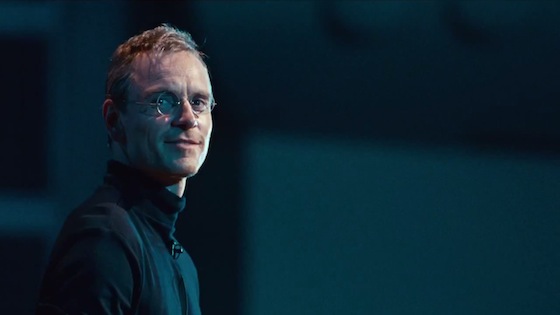 Steve Jobs
Because Social Network would have been better if everyone pretended all the drama happened on just three separate days and had a happy ending.
Straight Outta Compton
CRAZY MOTHAFUCKA NAMED ICE CUBE! FROM A GROUP CALLED N-maybe I won't write the whole song, actually… yeah…
Suffragette
Also did you know Dr. Dre is a perfect little shining star who has never done wrong despite a rough life? I didn't know that. Thanks movie!
(clears throat) SUFFRAGETTE
Oh right. I was supposed to write a blurb for this one too. Uhm… Go women? I guess?
Tangerine
The most brutal, gritty and realistic depiction of the hardships of being a trans woman and prostitute ever caught to film with a messy, acidic camera style. Best Christmas film of the year!
Terminator: Genysis
I can safely assume the writing process for this flick involved a dozen other scripts being thrown into a blender.
Tomorrowland
So Brad Bird almost did Star Wars. Huh. Picture that.
Trainwreck
Amy Schumer's really good at SHORT sketch comedy.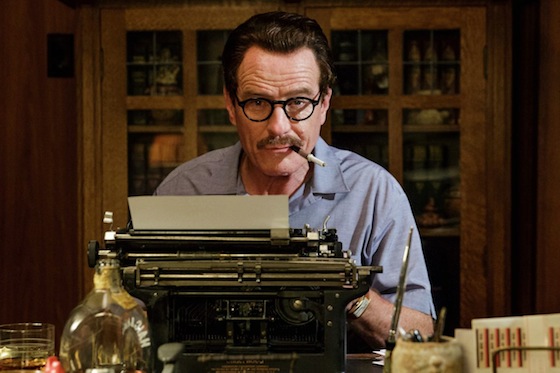 Trumbo
It's actually a lot of fun. Kind of terrible and pointless, but fun!
Unfriended
Worst executed great premise of the year. Maybe I should put this entry up next to The Gift…
The Visit
Shyamalan being just okay is such a surprise it blows everyone away.
We Are Your Friends
Did I see this? Really? No shit. Huh.
Welcome to Me
Little weird, not the best made but I really liked this one. It's subversive and funny and Kristen Wiig gives maybe my favorite film performance of hers. Again, no joke, I just think more people should give this one a look.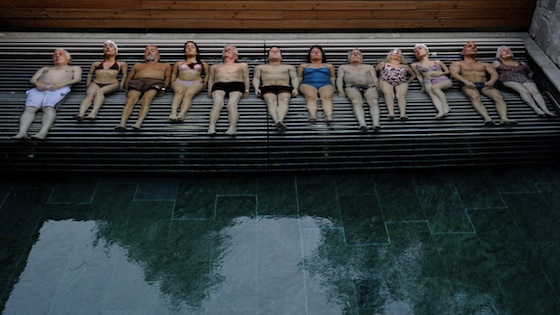 Youth
Beautifully made, beautifully acted, and the most pretentious pile of garbage of the year.
The 33
Antonio, please for the love of god stop trying to win an Oscar, you're doing it wrong.
99 Homes
See: Macbeth.
Happy Holidays, see you soon for my Top Ten.