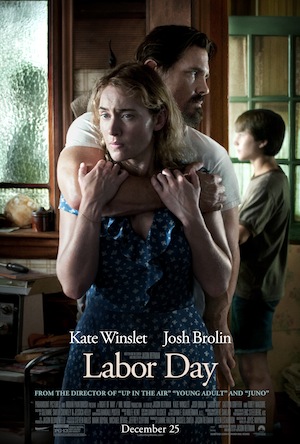 Jason Reitman's new film Labor Day came out this past week. Trey had the opportunity to sit down with Joyce Maynard, the author of the novel on which Reitman's film is based. The conversation covers authorial perspective, the changes that come with adaptation, and even a little about the struggles of single parenting. The full audio of the entire conversation follows the partial transcript.
Trey: The perspective that the story is told from fascinated me. You choose to tell the story from the perspective of the son instead of the mother and I wanted to know what that allowed you to explore or focus on versus putting it into a perspective closer to your own.
Joyce: Well it would have been a lot more explicit if it were the mother. We would have been in the bedroom, instead of on the other side of the wall imagining.
I have been a single parent and have been someone who tried to figure out what to with her romantic yearnings and dreams at a moment when a lot of losses had been incurred.
I was no longer young, but that didn't mean that I didn't still have hopes and dreams while I was packing school lunches and driving everybody to the games. I thought a lot about what it was like for my children to see me. I mean, I was me too, but I was also me through their eyes.
My book is dedicated to my sons, because they were the sons of a single mother. The other part of it is feeling enormous responsibility that a child shouldn't have to have for a parent. But [Henry] takes care of [Adele]. He is the parent in many ways, and she looks to him.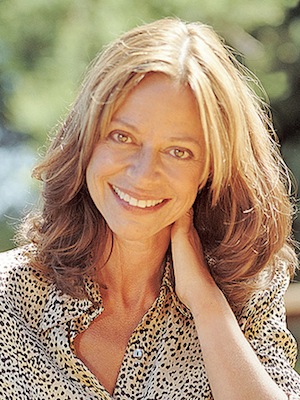 I think that as far as my former experience, and there are a number of former teenage boys here, teenage boys are hugely romantic. If you haven't read the book yet, there is a place where the girl, Eleanor, pretty much suggests she'll have sex with [Henry] and he says, "No."
He doesn't want to, because he's not in love. I'm not so naïve to think that sometimes you wouldn't want that, but this is a very tender heart. This is about a boy's feeling not just about a boy's hormones.
Trey: What was the one thing that, perhaps you understood why it didn't, but what was the one thing that you wish could have made it into the film that did not make the final cut?
Joyce: If only the state of New Hampshire, and my voice kind of cracks when I say this. I come from New Hampshire, and I feel that people around Kansas City probably feel about it the way I feel about where I come from. I love my state, and my state is very beautiful. I really wanted it to be New Hampshire.
To you probably, Massachusetts, New Hampshire, Vermont close enough. The only people who would notice it would be New Hampshire people, but they would. Everything else is okay, and it wasn't Jason [Reitman]'s fault. New Hampshire doesn't give tax incentives to filmmakers so it's very hard.
So they did this crazy thing. They took this very beautiful old house and spent all of this money to make it look beat up. As my daughter who has worked as a house painter for years said, "All you had to do was go over the state line. We've got lots of houses that look like that."
laughs
Trey: But that wouldn't employ amazing art directors.
Joyce: That's true.
Trey: I have a question about the relationship between Henry and Frank, and really it's about Adele's perception of that. She seems to acknowledge some need that she's not capable of fulfilling as far as Henry's relationship with this older man. I wanted to know what your take on that was, what you personally endowed in those scenes, or how you felt about Adele's take on that, because you were a single mother.
Joyce: You can love your children to death, but you cannot be their other parent. You can only be one half of the equation. There are meant to be two parents. I don't judge anyone who can't provide that, but there are meant to be two parents.
And though my two children were the children of a single parent, there was another parent. So does Henry to a point, but we gather that his father is quite absent. There's a space that needs to be filled. I think that's something that single parents, though I can't speak to single fathers, but single mothers will recognize.
I did used to go out and play catch with my sons, but frankly, I was terrible at it. It wasn't my good thing. I do believe that there are probably some things that the man is probably going to do better.
Click the link to listen to the full audio for the roundtable interview with Joyce Maynard, which includes additional questions and conversation.