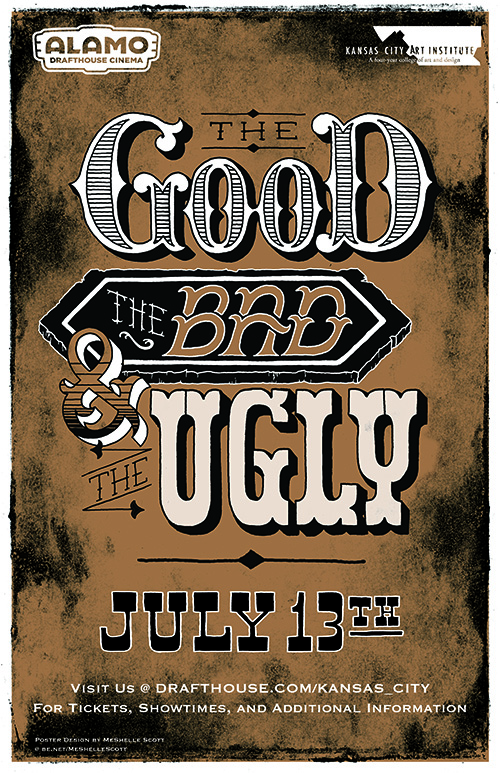 The Kansas City Art Institute and Alamo Drafthouse have joined forces to bring you Film School, a weekly student curated film series. Film School brings important films back to the big screen for your viewing enjoyment. This June and July we're focusing on B-movie, cult, and classic Summer movies. Heavy Metal, Point Blank and Armageddon are just a few of the visual treats that Drafthouse Film School has to offer you this Summer.
This week Drafthouse Film School goes spaghetti western. As the American Civil War rages, three bounty hunters are all after the same stash of gold hidden in a remote cemetery. The Good, the Bad and the Ugly may have a simple setup, but that setup makes for one of the greatest films of all time. The size and scale of Sergio Leone's classic western demands a big screen, and this Saturday is your chance to see it in the theater. Complete with Ennio Morricone's iconic score, this is a screening you won't want to miss.
The Good, the Bad and the Ugly stars Clint Eastwood, Lee Van Cleef and Eli Wallach as the titular characters.
The screening is Saturday, July 13th at 2:40 p.m. All Film School Screenings are just $5.
For tickets and information click the link or call (816) 474-4545.