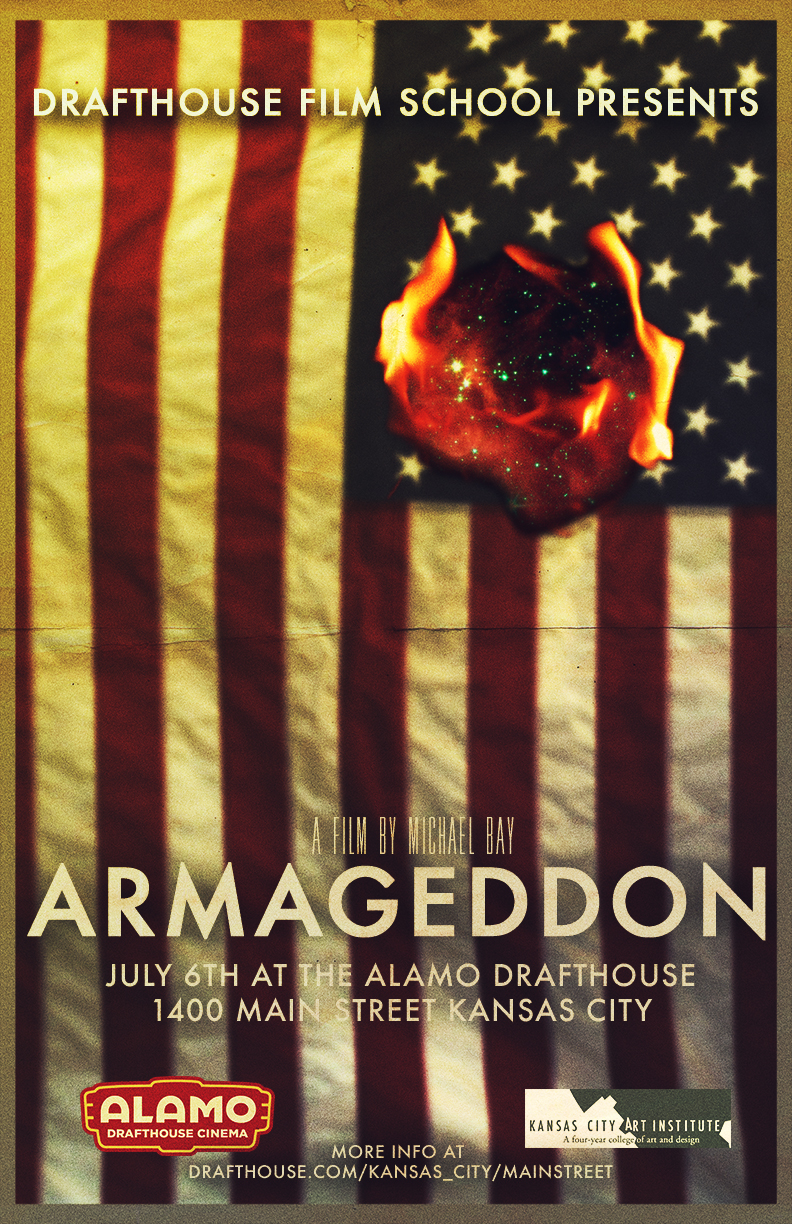 The Kansas City Art Institute and Alamo Drafthouse have joined forces to bring you Film School, a weekly student curated film series. Film School brings important films back to the big screen for your viewing enjoyment. This June and July we're focusing on B-movie, cult, and classic Summer movies. Heavy Metal, Point Blank and Armageddon are just a few of the visual treats that Drafthouse Film School has to offer you this Summer.
Do you like space? Do you like rocks? How about space rocks? If so, come join us this Saturday, July 6 for a screening of Michael Bay's Armageddon (1998). A group of misfit oil drillers are sent on a mission to stop an asteroid the size of Texas from destroying Earth. Its time to kick some asteroid. For love. For Honor. For mankind.
If Jaws is the grand-daddy of all Summer Blockbusters, then Armageddon is surely the weird uncle. Come and join us for Michael Bay at his crazy best.
The screening is Saturday, July 6th at 2:00 p.m. All Film School Screenings are just $5.
For tickets and information click the link or call (816) 474-4545.