December 1989.
I'm 12 years old and hate reading. Hate it. But I LOVE movies. Like any child of the late 1970's, I was likely exposed to all manner of media that should have been withheld as "age-inappropriate." Thankfully, my parents weren't concerned by such things and were happy to let their pre-teen stay up late and watch films like The Exorcist, Halloween, Stand by Me and about anything else playing on Home Box Office (on repeat) that particular week. 
Quick side note: For those of you from the same era, let this take you back.
Anyway, it's December and I'm traveling with my father to Minneapolis to see myAnyway, it's December, and I'm traveling with my father to Minneapolis to see my grandparents. Bored, my dad suggests I read a book he'd just finished — The Shining. That book changed my life — I didn't know reading could make you feel things. And wow, that book scared the living shit out of me — especially being in the snow-covered north of Minnesota. Sleeping in my grandparents' finished basement as I usually did was out of the question, and in the middle of the night I had to move upstairs to the "girl's bedroom," lights on, surrounded by a horde of Madame Alexander dolls, which may have been more terrifying.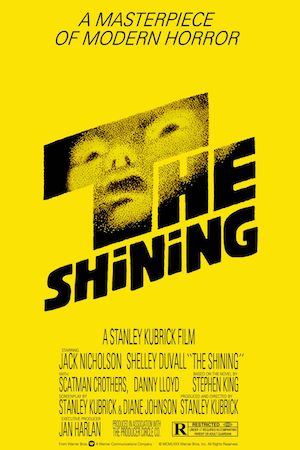 Regardless, that book started me down a path where I devoured every Stephen King novel in existence. Once I'd worked through his catalog, I eventually found my way to more serious, challenging reading material. But I've always remained a fan. Stephen King may never win a Nobel Prize and you can critique his style all you want, but the man can certainly conjure some incredibly scary and entertaining tales. If you don't believe me, pick up his book Different Seasons, which features two short stories you may have heard of: The Body (Stand by Me) and (Rita Hayworth and) The Shawshank Redemption. Great stories, fun books and fantastic escapism. Obviously, they became great films.

Despite reading many of his works multiple times, I never dreamed of picking The Shining back up — it scared me that much. But being from a home that valued film, I had zero issue watching the movie, and while it's a masterwork, it would never scare me as badly as that book. Truthfully, no book or movie ever has since.
With the recent excitement over Stephen King adaptations, including IT, Pet Semetary, etc., I was extremely excited to hear the news that Mike Flanagan (Oculus, Haunting of Hill House, Gerald's Game) was adapting the recent sequel to King's The Shining — Doctor Sleep. No spoilers here, but if you aren't aware, the novel follows an adult Dan(ny) Torrance who has followed in his father's footsteps and become a violent alcoholic himself. It's a fascinating tale of addiction that picks up immediately following the events of The Shining (novel version) and carries Dan's story 25 years. The book was fantastic, and with the capable Flanagan at the helm and the ageless Ewan McGregor starring as the adult Danny, my excitement can't be contained.
That inevitably led me to a decision that would change my opinion about Stanley Kubrick's film — specifically Jack Nicholson's portrayal as Jack Torrance.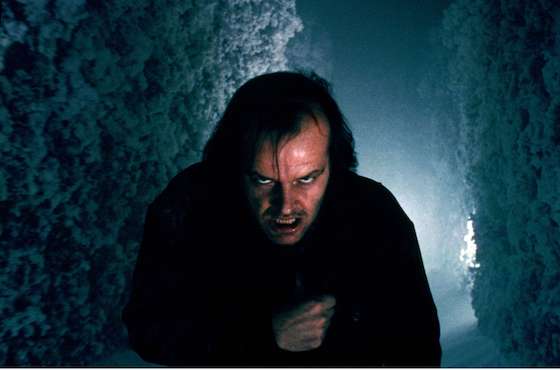 After the adaptation was announced, it happened to be early fall, and I decided to finally, after nearly 30 years, reread The Shining and immediately reread Doctor Sleep. It turned out to be a fantastic literary experience. Despite the books being written nearly 35 years apart, there is amazing continuity — I can't recommend the experience enough.
Inevitably, I had to rewatch the film. And like any fan who regularly is devouring all sources of information and research regarding films, books, shows, etc., I spent some time reading reviews of the film — specifically King's distaste for Kubrick's adaptation.
Most of the time we discount King's criticism of his television/film adaptations, because those he has personally been involved with (and many he hasn't) have been utter garbage. If you haven't witnessed his personal adaptation of The Shining starring the dynamic duo of Steven Weber (Wings) and Rebecca De Mornay (The Hand that Rocks the Cradle), you're missing out on one major train wreck. It's beyond terrible. But King loved it, and helped produce it. He was striving, and failing, to bring to life the version of Jack Torrance from his novel. One that wasn't "batshit crazy" from the first frame like Jack Nicholson. He strongly wanted to portray Jack as a good but troubled man who is slowly seduced and corrupted by the Overlook Hotel. This is a man who is capable of redemption like Anakin Skywalker, Jules Vincent or Phil Connors. That's what King felt was missing from Nicholson's performance.
After rereading the books and immediately viewing the film, I actually agree with King. Truthfully, I sat on the couch late one night stunned by how much I disliked Nicholson's performance in the Kubrick classic. Don't get me wrong — it's an amazing performance, but there's never a single doubt that you're watching a Jack Nicholson performance. It's all about Jack Nicholson, and rarely about Jack Torrance. Shelley Duvall suffered mightily on the set at the hands of Kubrick, and her performance feels so much more genuine after a rewatch.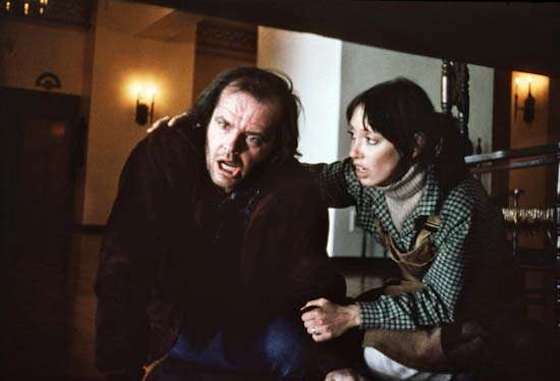 With Nicholson, there's no warmth, no arc, no redemption — just insanity from the opening shot, just as King exclaimed.
At one point, Kubrick reportedly wanted to cast Peter Fonda as Jack Torrance, and I have to wonder how differently the character would have been shaped with his portrayal. Something more subtle, more nuanced, and possibly one that adheres more to the vision of the book. It makes me excited to see what McGregor can do with the sequel.
Kubrick's The Shining will always be a classic film. It will always be a masterwork from one of the world's most interesting and accomplished directors. But moving forward, I feel myself leaning toward support of King's unpopular and misunderstood critique — that Kubrick set out to make an angry film — especially toward women — without redemption or remorse. Yes, he tapped the right actor to make it happen, but now I'll always wonder what could have been with a different decision. Could Kubrick have made a film about a haunted hotel that corrupted a good man, rather than a film about a haunted, troubled man who happened to go crazy inside a haunted hotel?
Call me a heretic to question this masterpiece, but I challenge you to read the source material and see if you agree with Kubrick's decisions.