Our bi-weekly movie-reference-happy comic strip here on Scene-Stealers is back. Each week his characters recreate a famous scene from a familiar film. This week it solves an age-old controversy once and for all.
Here's strip number 24 of the original comic The Chicken and the Egg. The artist is Ben Townsend and he lives in the Southampton, U.K.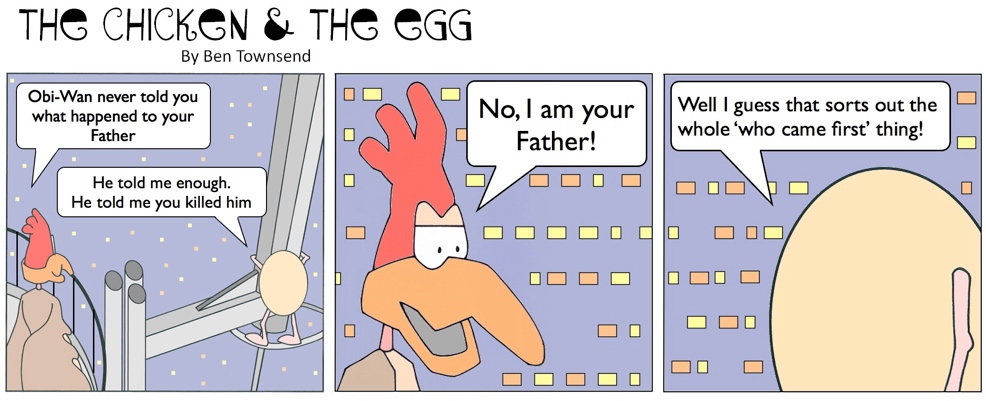 Click on the strip for a larger image!
Contact the cartoonist: thechickenandtheegg@hotmail.com
Click here for all of the Chicken and the Egg strips so far.